Image Classification of Coastline Images Using TensorFlow on AI Platform
GSP014

Overview
In this lab you will carry out a transfer learning example based on Inception-v3 image recognition neural network. The objective is to classify coastline images captured using drones based on their potential for flood damage.
If you are not yet familiar with Datalab, what follows is a graphical cheat sheet for the main Datalab functionality: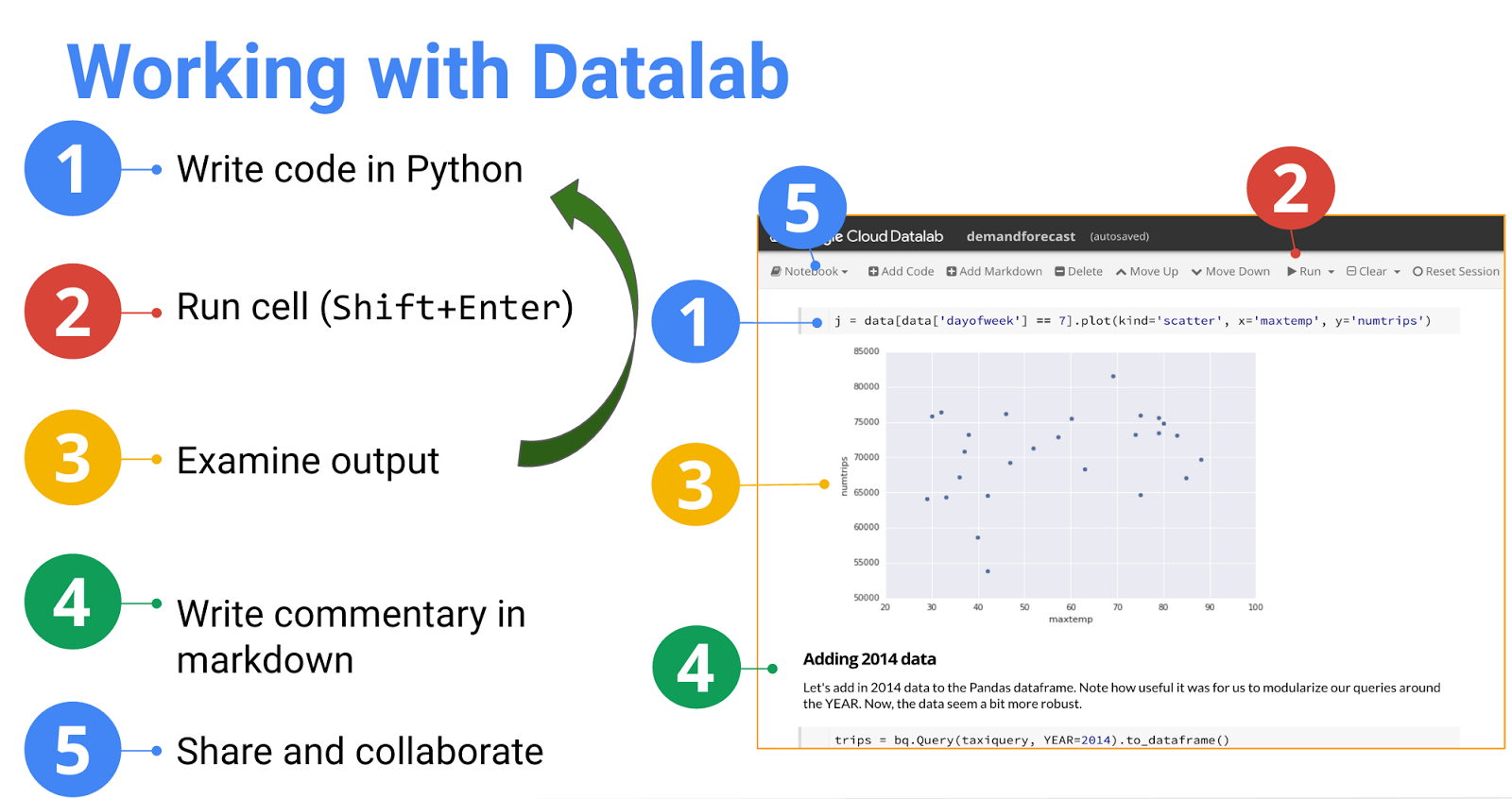 What you'll learn
How transfer learning for image classification works

How to use Cloud Dataflow for batch processing of image data

How to use Cloud ML and Datalab ML Toolbox to train a classification model

How to use Cloud ML to provide a prediction API service
Bergabunglah dengan Qwiklabs untuk membaca tentang lab ini selengkapnya... beserta informasi lainnya!
Dapatkan akses sementara ke Google Cloud Console.
Lebih dari 200 lab mulai dari tingkat pemula hingga lanjutan.
Berdurasi singkat, jadi Anda dapat belajar dengan santai.
Bergabung untuk Memulai Lab Ini