Checkpoints
Creating the Regional Kubernetes Engine Cluster
Create Persistent Volume Claims
Using Kubernetes Engine to Deploy Apps with Regional Persistent Disks
GSP200

Overview
In this lab you will learn how to configure a highly available application by deploying WordPress using regional persistent disks on Kubernetes Engine. Regional persistent disks provide synchronous replication between two zones, which keeps your application up and running in case there is an outage or failure in a single zone. Deploying a Kubernetes Engine Cluster with regional persistent disks will make your application more stable, secure, and reliable.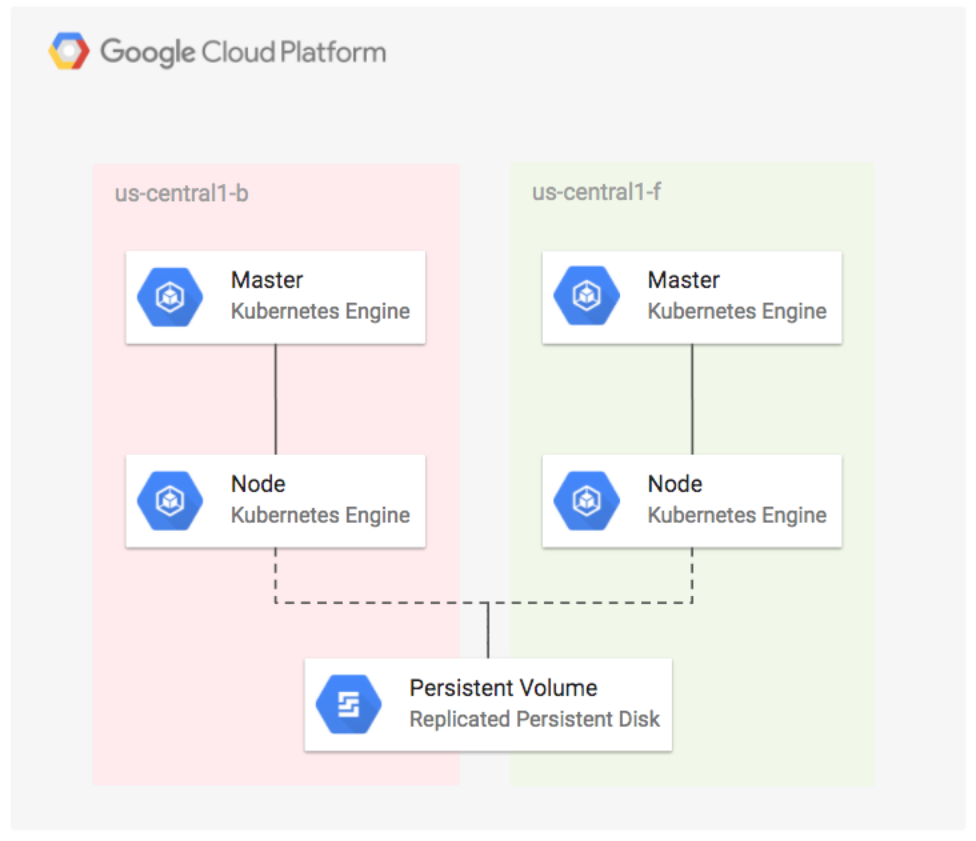 What you'll do
Create a regional Kubernetes Engine cluster.
Create a Kubernetes StorageClass resource that is configured for replicated zones.
Deploy WordPress with a regional disk that uses the StorageClass.
Simulate a zone failure by deleting a node.
Verify that the WordPress app and data migrate successfully to another replicated zone.
Prerequisites
This is an advanced lab. Before taking it, you should be familiar with at least the basics of Kubernetes and WordPress. Here are some Qwiklabs that can get you up to speed:
Once you're prepared, scroll down to get your lab environment set up.
Join Qwiklabs to read the rest of this lab...and more!
Get temporary access to the Google Cloud Console.
Over 200 labs from beginner to advanced levels.
Bite-sized so you can learn at your own pace.
Join to Start This Lab