—/100
Checkpoints
arrow_forward
Apply the changes in Terraform
HTTPS Content-Based Load Balancer with Terraform
GSP206

Overview
In this lab, you will create an HTTPS load balancer to forward traffic to a custom URL map. The URL map sends traffic to the region closest to you with static assets being served from a Cloud Storage bucket. The TLS key and certificate is generated by Terraform using the TLS provider.
The following is a diagram of the architecture you will be creating: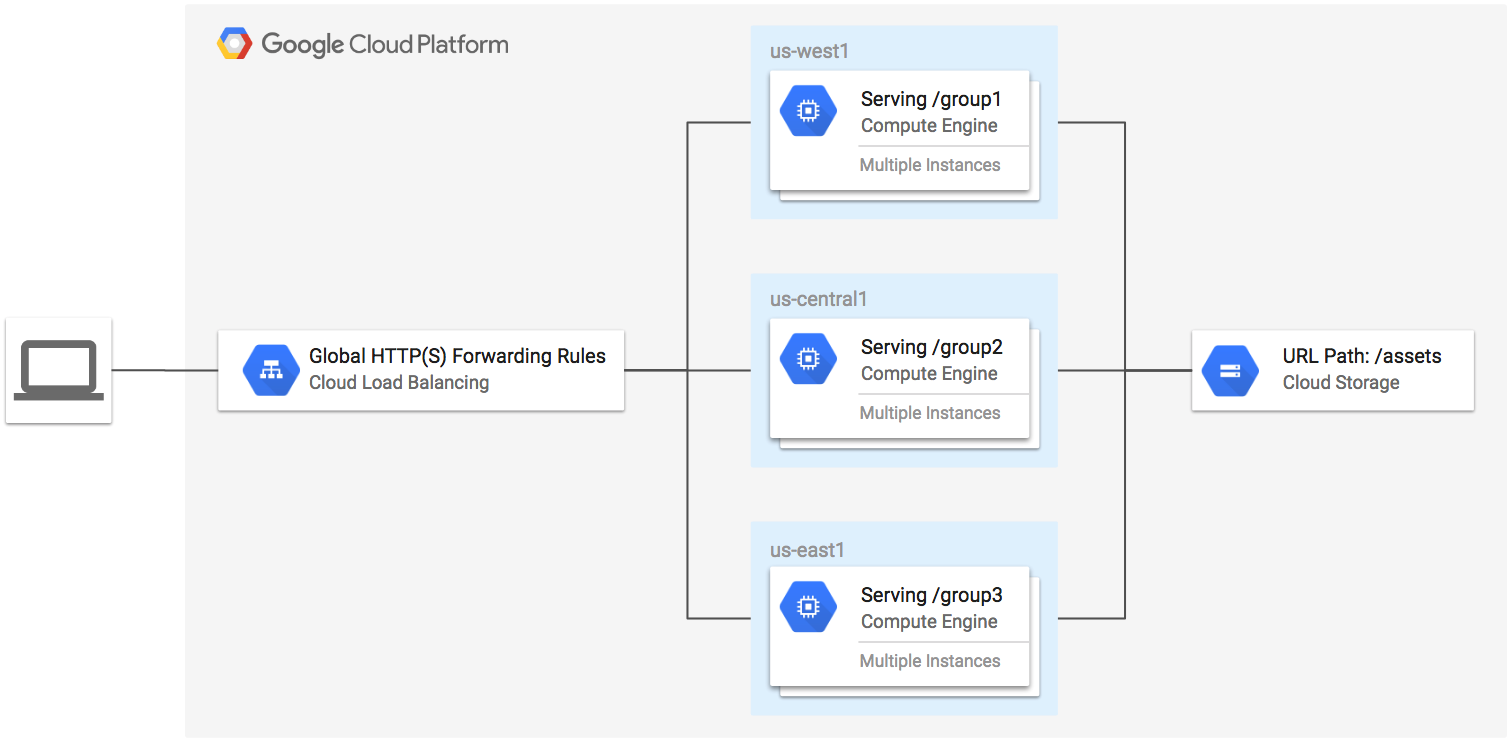 Join Qwiklabs to read the rest of this lab...and more!
Get temporary access to the Google Cloud Console.
Over 200 labs from beginner to advanced levels.
Bite-sized so you can learn at your own pace.
Join to Start This Lab