Using Vault on Compute Engine for Secret Management
1 hour 15 minutes
9 Credits
GSP205

Overview
In this lab you will learn how to use Vault, with Google Cloud Platform (GCP). Vault, an open source tool for secret management, employs a secret-sharing scheme to seal and unseal its ability to decrypt the Vault contents. It supports multiple provider backends, and a variety of methods for authentication, storage, and auditing.
By using the Vault GCP Auth Plugin Backend, you can allow applications running on GCP to seamlessly authenticate to Vault using service accounts and GCP roles and permissions created within your organization. In the lab you'll see how to deploy Vault to Google Compute Engine and how to configure the Vault GCP Auth Plugin Backend.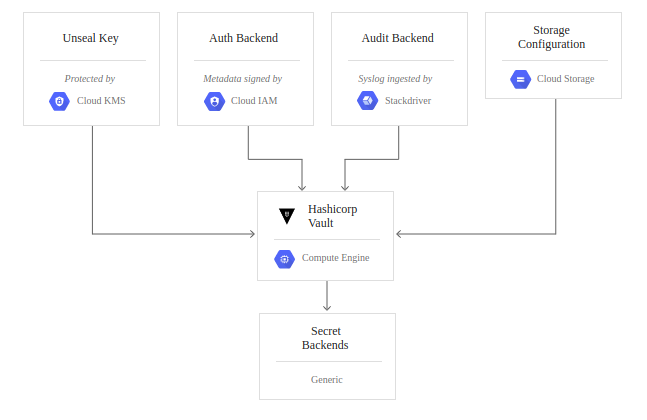 Join Qwiklabs to read the rest of this lab...and more!
Get temporary access to the Google Cloud Console.
Over 200 labs from beginner to advanced levels.
Bite-sized so you can learn at your own pace.
Join to Start This Lab
Welcome to Your First Lab!
Skip