—/100
Checkpoints
arrow_forward
Create the managementnet network
Create the privatenet network
Create the firewall rules for managementnet
Create the firewall rules for privatenet
Create the managementnet-us-vm instance
Create the privatenet-us-vm instance
Create a VM instance with multiple network interfaces
Multiple VPC Networks
1 godz. 10 godz.
Punkty: 7
GSP211

Overview
In this lab you create several VPC networks and VM instances and test connectivity across networks. Specifically, you create two custom mode networks (managementnet and privatenet) with firewall rules and VM instances as shown in this network diagram: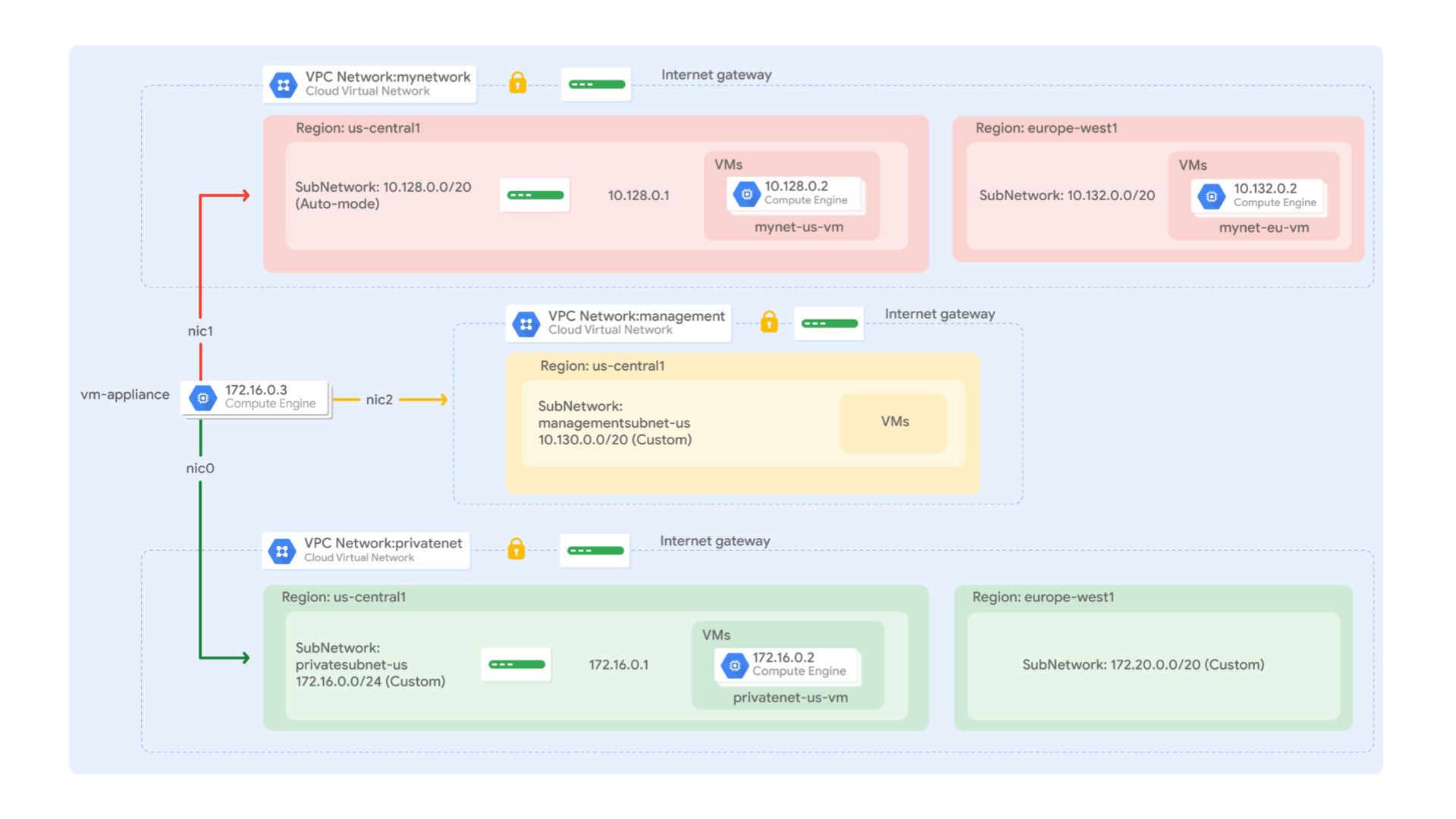 The mynetwork network with its firewall rules and two VM instances (mynet-eu-vm and mynet-us-vm) have already been created for you in this Qwiklabs project.
Objectives
In this lab, you will learn how to perform the following tasks:
Create custom mode VPC networks with firewall rules
Create VM instances using Compute Engine
Explore the connectivity for VM instances across VPC networks
Create a VM instance with multiple network interfaces
Dołącz do Qwiklabs, aby zapoznać się z resztą tego modułu i innymi materiałami.
Uzyskaj tymczasowy dostęp do Google Cloud Console.
Ponad 200 modułów z poziomów od początkującego do zaawansowanego.
Podzielono na części, więc można uczyć się we własnym tempie.
Dołącz, aby rozpocząć ten moduł