—/100
Checkpoints
arrow_forward
Configure HTTP and health check firewall rules
Configure instance templates and create instance groups
Configure the Internal Load Balancer
Dahili Yük Dengeleyici Oluşturma
GSP216

Genel Bakış
Google Cloud, TCP/UDP tabanlı trafiğiniz için Dahili Yük Dengeleme sunar. Dahili Yük Dengeleme, yalnızca sizin dahili sanal makine örneklerinizden erişilebilen özel bir yük dengeleme IP adresinin arkasında hizmetlerinizi çalıştırmanızı ve ölçeklendirmenizi sağlar.
Bu laboratuvarda, aynı bölgede iki yönetilen örnek grubu oluşturacaksınız. Daha sonra, aşağıdaki ağ şemasında gösterildiği gibi bu örnek gruplarını arka uç olarak kullanarak bir Dahili Yük Dengeleyici yapılandırıp test edeceksiniz.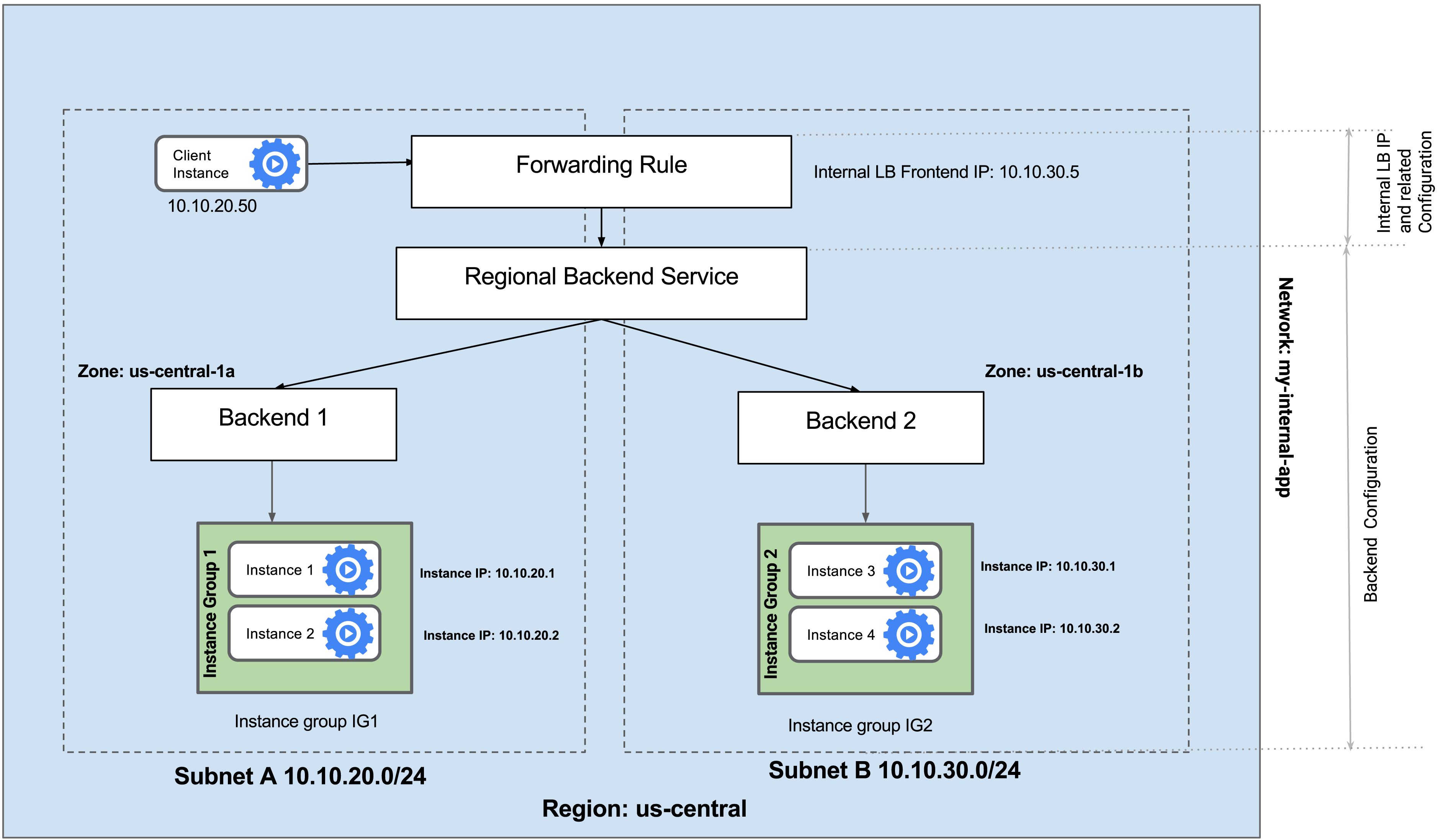 Hedefler
Bu laboratuvarda, aşağıdaki görevleri nasıl gerçekleştireceğinizi öğreneceksiniz:
HTTP ve durum denetimi güvenlik duvarı kuralları oluşturma

İki örnek şablon yapılandırma

İki yönetilen örnek grubu oluşturma

Dahili yük dengeleyici yapılandırma ve test etme
Join Qwiklabs to read the rest of this lab...and more!
Get temporary access to the Google Cloud Console.
Over 200 labs from beginner to advanced levels.
Bite-sized so you can learn at your own pace.
Join to Start This Lab