Checkpoints
arrow_forward
Create a Vertex AI Notebook
Vertex AI: Qwik Start
1 hora 30 minutos
1 crédito
GSP917

Overview
In this lab, you will use BigQuery for data processing and exploratory data analysis and the Vertex AI platform to train and deploy a custom TensorFlow Regressor model to predict customer lifetime value. The goal of the lab is to introduce to Vertex AI through a high value real world use case - predictive CLV. You will start with a local BigQuery and TensorFlow workflow that you may already be familiar with and progress toward training and deploying your model in the cloud with Vertex AI.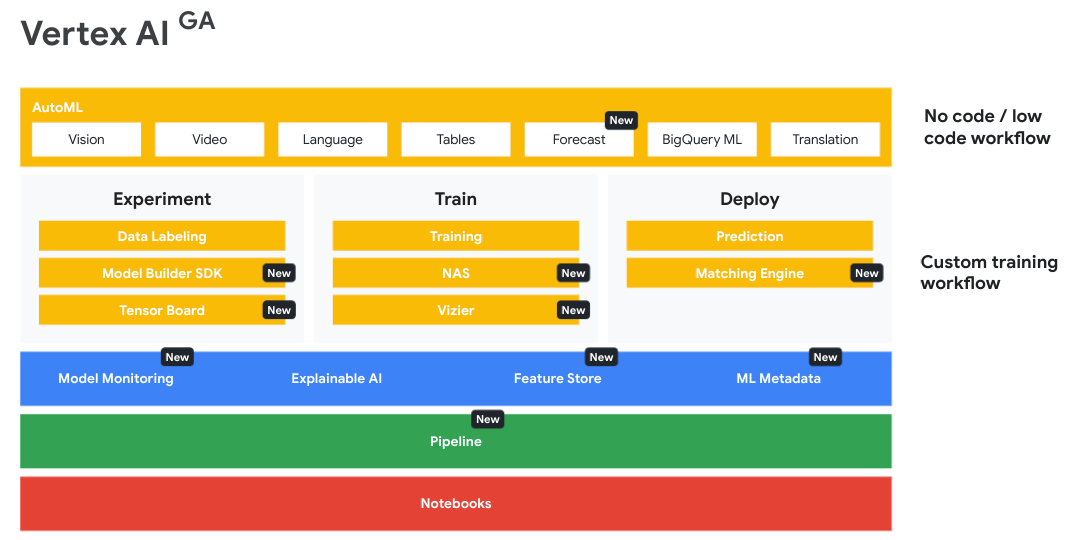 Vertex AI is Google Cloud's next generation, unified platform for machine learning development and the successor to AI Platform announced at Google I/O in May 2021. By developing machine learning solutions on Vertex AI, you can leverage the latest ML pre-built components and AutoML to significantly enhance development productivity, the ability to scale your workflow and decision making with your data, and accelerate time to value.
Únase a Qwiklabs para leer este lab completo… y mucho más.
Obtenga acceso temporal a Google Cloud Console.
Más de 200 labs para principiantes y niveles avanzados.
El contenido se presenta de a poco para que pueda aprender a su propio ritmo.
Únase para comenzar este lab