Checkpoints
Create Cloud Composer environment.
Create two Cloud Storage buckets.
Uploading the DAG and dependencies to Cloud Storage
Cloud Composer: Copying BigQuery Tables Across Different Locations
GSP283

Overview
In this advanced lab, you will learn how to create and run an Apache Airflow workflow in Cloud Composer that completes the following tasks:
Reads from a config file the list of tables to copy
Exports the list of tables from a BigQuery dataset located in US to Cloud Storage
Copies the exported tables from US to EU Cloud Storage buckets
Imports the list of tables into the target BigQuery Dataset in EU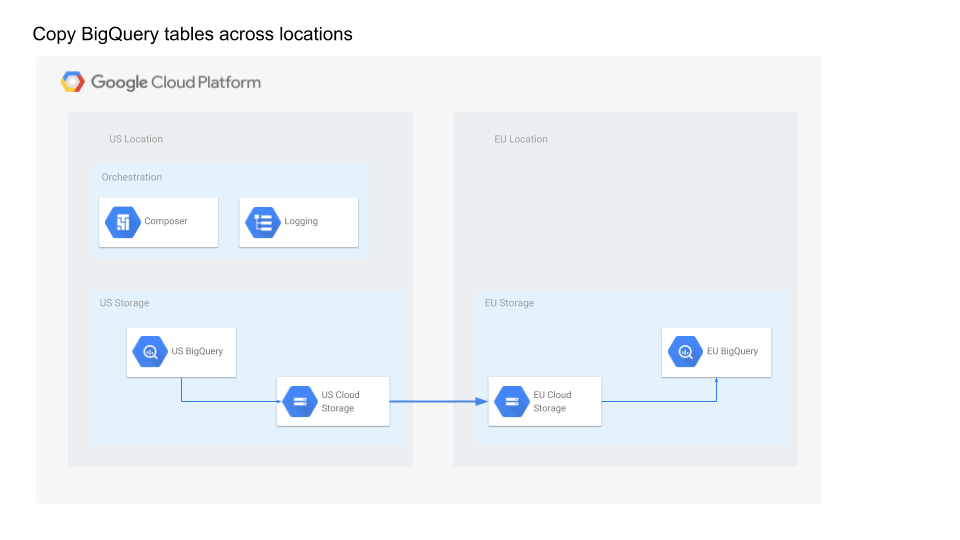 이 실습의 나머지 부분과 기타 사항에 대해 알아보려면 Qwiklabs에 가입하세요.
Google Cloud Console에 대한 임시 액세스 권한을 얻습니다.
초급부터 고급 수준까지 200여 개의 실습이 준비되어 있습니다.
자신의 학습 속도에 맞춰 학습할 수 있도록 적은 분량으로 나누어져 있습니다.
이 실습을 시작하려면 가입하세요