Checkpoints
arrow_forward
Create Cloud Composer environment.
Create two Cloud Storage buckets.
Uploading the DAG and dependencies to Cloud Storage
Cloud Composer: Copying BigQuery Tables Across Different Locations
GSP283

Overview
In this advanced lab, you will learn how to create and run an Apache Airflow workflow in Cloud Composer that completes the following tasks:
Reads from a config file the list of tables to copy
Exports the list of tables from a BigQuery dataset located in US to Cloud Storage
Copies the exported tables from US to EU Cloud Storage buckets
Imports the list of tables into the target BigQuery Dataset in EU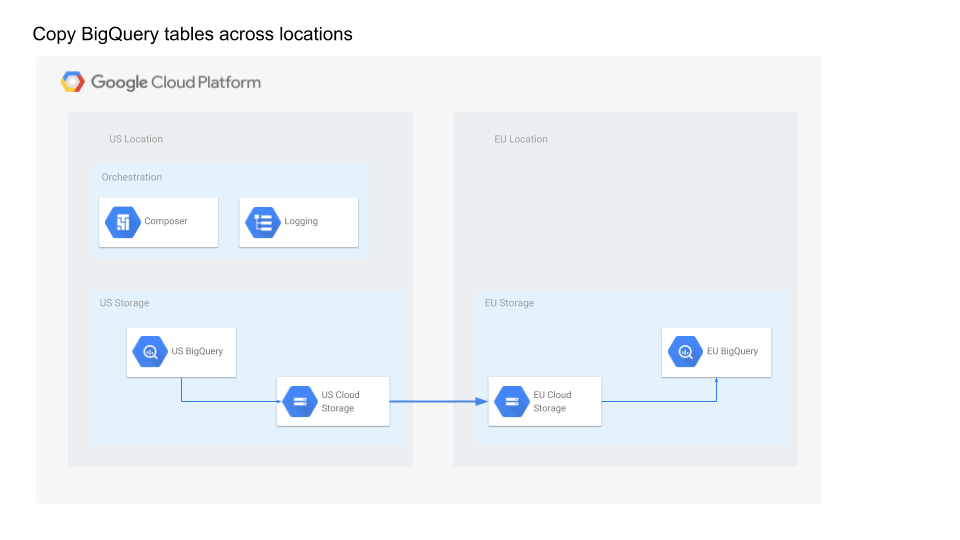 Dołącz do Qwiklabs, aby zapoznać się z resztą tego modułu i innymi materiałami.
Uzyskaj tymczasowy dostęp do Google Cloud Console.
Ponad 200 modułów z poziomów od początkującego do zaawansowanego.
Podzielono na części, więc można uczyć się we własnym tempie.
Dołącz, aby rozpocząć ten moduł