Create a Network Load-Balanced Logbook Application
GSP147

Overview
In this lab you will learn how to build a logbook application using Node.js as the frontend and MySQL on the backend. You'll also create a network load balancer and an autoscaler to watch the frontend instances and scale when necessary. To start, you'll create templates that define these resources separately. Later, you will call these templates in your final configuration and Deployment Manager will deploy your app.
Your deployment will contain these resources: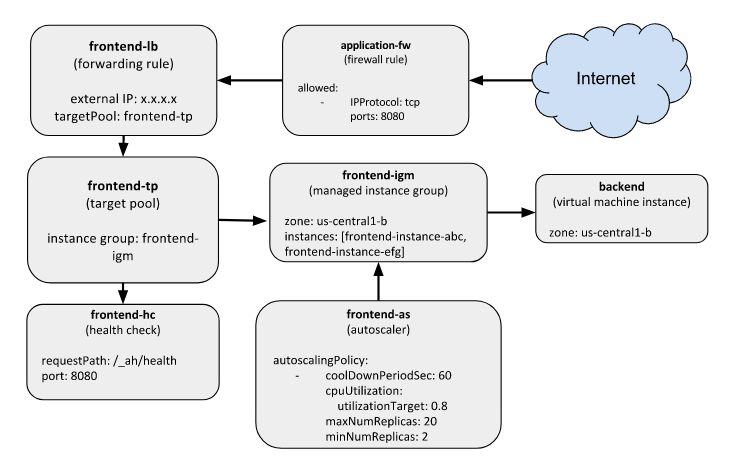 By the end of the lab you will have:
A single Compute Engine instance that hosts the MySQL database in the backend.

An instance template that uses a Docker image to create a managed instance group for the frontend node.js instances.

A managed instance group that uses the instance template to create two frontend instances.

An autoscaler, a health check, and a load balancer with a forwarding rule and a target pool for the managed instance group.
Join Qwiklabs to read the rest of this lab...and more!
Get temporary access to the Google Cloud Console.
Over 200 labs from beginner to advanced levels.
Bite-sized so you can learn at your own pace.
Join to Start This Lab
Score
—/5
Deploy your resources
/ 5
Welcome to Your First Lab!
Skip