GSP440

Overview
Record linking is the task of identifying similar or duplicated records in a database and forming a consolidated set. Finding similar objects within datasets, and forming groups, is often referred to as clustering in statistics. Clusters are composed of similar objects, with respect to a specific characteristic that can be measured.
An example is shown below where a record database has two identical individuals both with the same name but with a misspelled address. In this context, record linkage is focused on forming the link between these records (green line).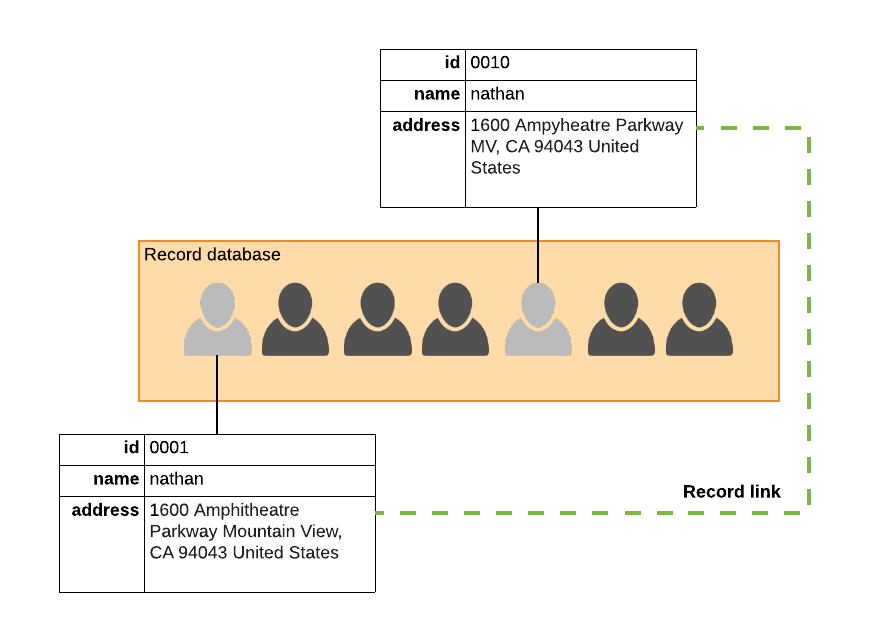 In this lab you will work on a record-linkage problem and learn about one way to solve the problem. Specifically, you focus on:
Blocking: using BigQuery to reduce the number of comparisons that you need to make to identify duplicates.

Comparing attributes: using common text comparison methods to measure how similar names and address fields are in a database.

Detection: forming a simple classifier by thresholding similarity metrics.

Clustering: applying hierarchical clustering to group duplicates.
Join Qwiklabs to read the rest of this lab...and more!
Get temporary access to the Google Cloud Console.
Over 200 labs from beginner to advanced levels.
Bite-sized so you can learn at your own pace.
Join to Start This Lab
Welcome to Your First Lab!
Skip