Automating the Deployment of Networks with Terraform
GSP460

Overview
In this lab, you create a Terraform configuration with a module to automate the deployment of a custom network with resources. Specifically, you deploy 3 networks with firewall rules and VM instances, as shown in this network diagram: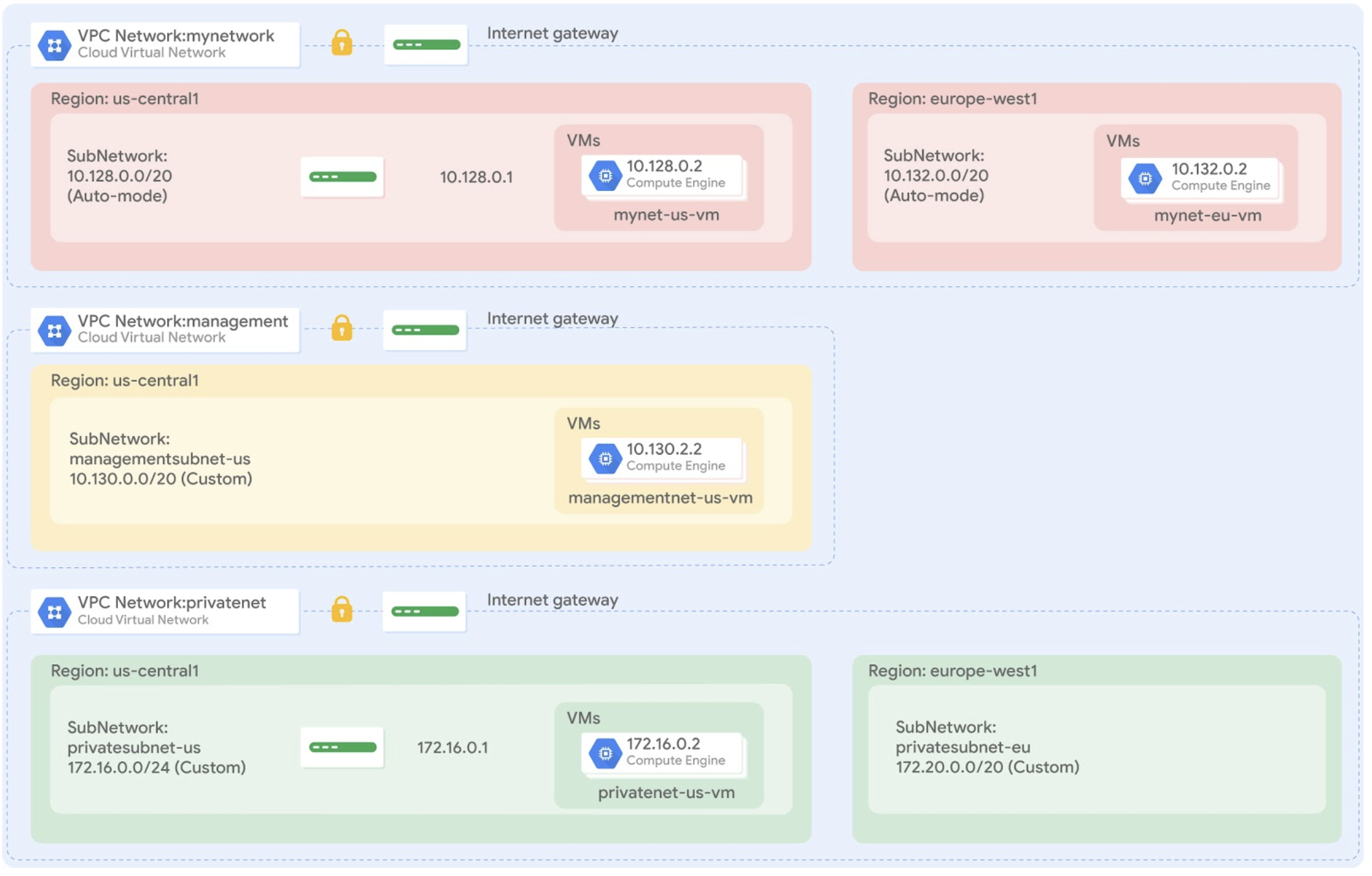 What you'll do
In this lab, you learn how to perform the following tasks:
Create a configuration for a custom-mode network
Create a configuration for a firewall rule
Create a module for VM instances
Create a configuration for an auto-mode network
Create and deploy a configuration
Verify the deployment of a configuration
이 실습의 나머지 부분과 기타 사항에 대해 알아보려면 Qwiklabs에 가입하세요.
Google Cloud Console에 대한 임시 액세스 권한을 얻습니다.
초급부터 고급 수준까지 200여 개의 실습이 준비되어 있습니다.
자신의 학습 속도에 맞춰 학습할 수 있도록 적은 분량으로 나누어져 있습니다.
이 실습을 시작하려면 가입하세요
점수
—/100
Create managementnet and its resources
/ 40
Create privatenet and its resources
/ 40
Create mynetwork and its resources
/ 20