Checkpoints
arrow_forward
Create Cloud Monitoring workspace
Deploy the cluster and required resources using Terraform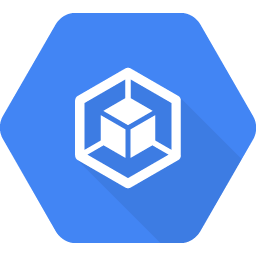 GSP497

Overview
Kubernetes Engine Monitoring is a new Cloud Monitoring feature that more tightly integrates with GKE to better show you key stats about your cluster and the workloads and services running in it. Included in the new feature is functionality to import, as native Cloud Monitoring metrics, metrics from pods with Prometheus endpoints. This allows you to use Cloud Monitoring native alerting functionality with your Prometheus metrics without any additional workload.
In this lab you will set up Monitoring and visualizing metrics from a Kubernetes Engine cluster. It makes use of Terraform, a declarative Infrastructure as Code tool that enables configuration files to be used to automate the deployment and evolution of infrastructure in the cloud. The logs from the Kubernetes Engine cluster will be leveraged to walk through the monitoring capabilities of Cloud Monitoring.
Note: The setup of the Cloud Monitoring workspace is not automated with a script because it is currently not supported through Terraform or via the gcloud command line tool.
This lab was created by GKE Helmsman engineers to help you grasp a better understanding of Cloud Monitoring with Kubernetes Engine. You can view this demo on Github here. We encourage any and all to contribute to our assets!
Join Qwiklabs to read the rest of this lab...and more!
Get temporary access to the Google Cloud Console.
Over 200 labs from beginner to advanced levels.
Bite-sized so you can learn at your own pace.
Join to Start This Lab