Kubernetes Engine Communication Through VPC Peering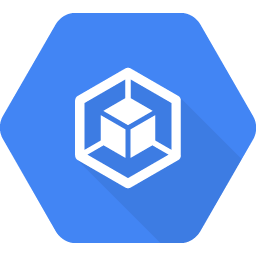 GSP476

Introduction
Google Cloud networking with Kubernetes Engine clusters can be complex. This lab will show you how to simplify the best practices for exposing cluster services to other clusters and establishing network links between Kubernetes Engine clusters running in separate projects.
This lab contains a set of Deployment Manager templates that allows a user to create networks, subnets, and Kubernetes Engine clusters. You will learn the following best practices:
Network design of launching Kubernetes Engine clusters in custom networks.
Assigning node CIDR, container CIDR and service CIDR for Kubernetes Engine clusters.
IP range management.
Exposing pods of Kubernetes Engine clusters over peered networks
This lab also includes Kubernetes manifests for:
Deploying the Nginx pods in clusters.
Exposing the Nginx pods of the clusters with different types of services like cluster IP, nodeport, internal load balancer, Network Load Balancer and Ingress.
Validating the pod-to-service communication over the peered networks.
There are a pair of labs that deal with Kubernetes communication. After you complete this lab, try out Kubernetes Engine Communication Through Cloud VPN.
This lab was created by GKE Helmsman engineers to help you gain a better understanding of GKE Communication through VPC Peering. You can view this demo on on Github here. We encourage any and all to contribute to our assets!
Bergabunglah dengan Qwiklabs untuk membaca tentang lab ini selengkapnya... beserta informasi lainnya!
Dapatkan akses sementara ke Google Cloud Console.
Lebih dari 200 lab mulai dari tingkat pemula hingga lanjutan.
Berdurasi singkat, jadi Anda dapat belajar dengan santai.
Bergabung untuk Memulai Lab Ini