Predicting Baby Weight with TensorFlow on Cloud ML Engine
1 hour 30 minutes
9 Credits
GSP013

Overview
In this lab you will train, evaluate, and deploy a machine learning model to predict a baby's weight. You then send requests to the model to make online predictions.
If you are not yet familiar with Datalab, what follows is a graphical cheat sheet for the main Datalab functionality: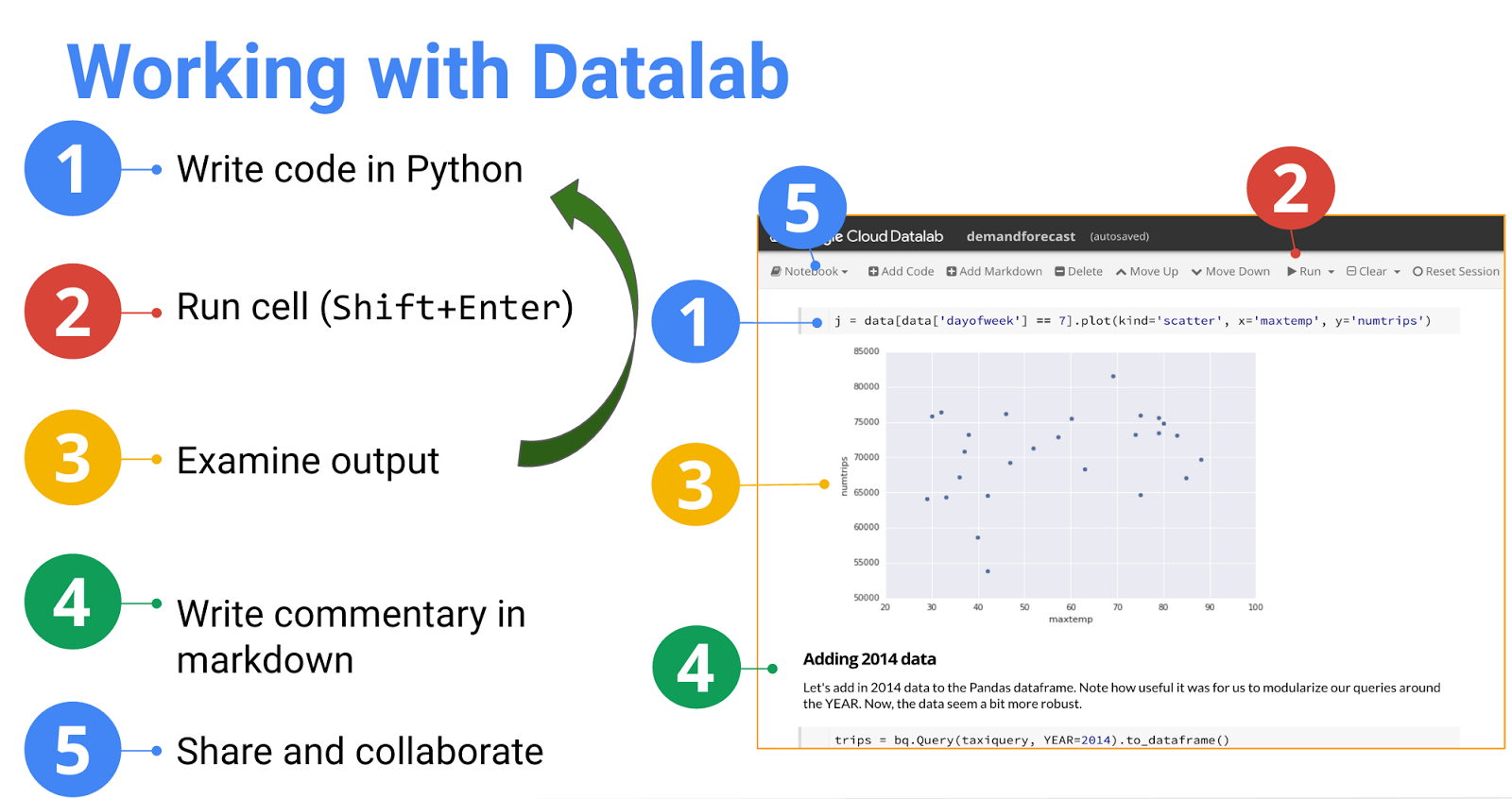 What you learn
In this lab, you will:
Launch Cloud Datalab

Carry out local training

Carry out distributed training

Deploy the ML model as a web service

Make predictions with the model
Join Qwiklabs to read the rest of this lab...and more!
Get temporary access to the Google Cloud Console.
Over 200 labs from beginner to advanced levels.
Bite-sized so you can learn at your own pace.
Join to Start This Lab
Score
—/15
Create a bucket and copy the pre-processed dataset into it.
/ 5
Checkout notebook into Cloud Datalab
/ 5