Firebase SDK for Cloud Functions
GSP054

Overview
In this lab you'll learn how to use the Firebase SDK for Cloud Functions to improve a Chat Web app, and how to use Cloud Functions to send notifications to users of the Friendly Chat app.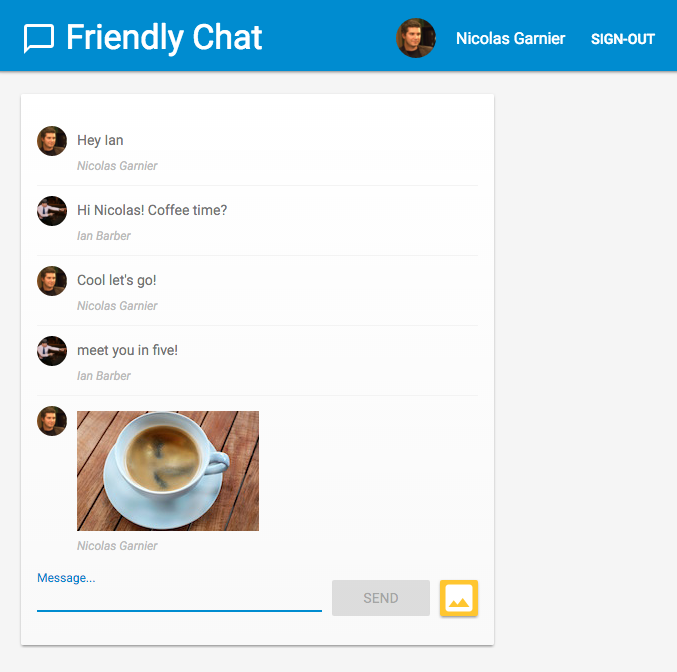 What you should know
This lab is most effective if you are familiar with: Firebase platform Node.js
What you'll learn
Create Cloud Functions using the Firebase SDK.
Trigger Cloud Functions based on Auth, Cloud Storage, and Cloud Firestore events.
Add Firebase Cloud Messaging support to your web app.
Join Qwiklabs to read the rest of this lab...and more!
Get temporary access to the Google Cloud Console.
Over 200 labs from beginner to advanced levels.
Bite-sized so you can learn at your own pace.
Join to Start This Lab