Firebase Web
1 Stunde 15 Minuten
Kostenlos
GSP065

Overview
In this lab you will learn how to use Firebase to easily create web applications by implementing and deploying a chat client using Firebase products and services.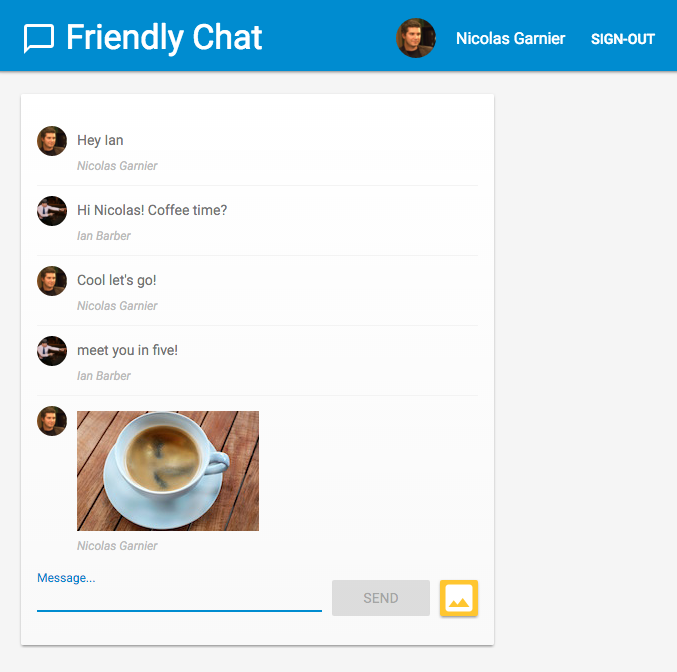 What you'll learn
In this lab, you will learn how to:
Sync data using the Cloud Firestore and Cloud Storage for Firebase.
Authenticate your users using Firebase Auth.
Deploy your web app on Firebase Hosting.
Send notifications with Firebase Cloud Messaging.
Wenn Sie sich in Qwiklabs anmelden, erhalten Sie Zugriff auf den Rest des Labs – und mehr!
Sie erhalten vorübergehenden Zugriff auf Google Cloud Console.
Mehr als 200 Labs für Einsteiger und Experten.
In kurze Sinneinheiten eingeteilt, damit Sie in Ihrem eigenen Tempo lernen können.
Beitreten, um dieses Lab zu starten