GSP065

Overview
In this lab you will learn how to use Firebase to easily create web applications by implementing and deploying a chat client using Firebase products and services.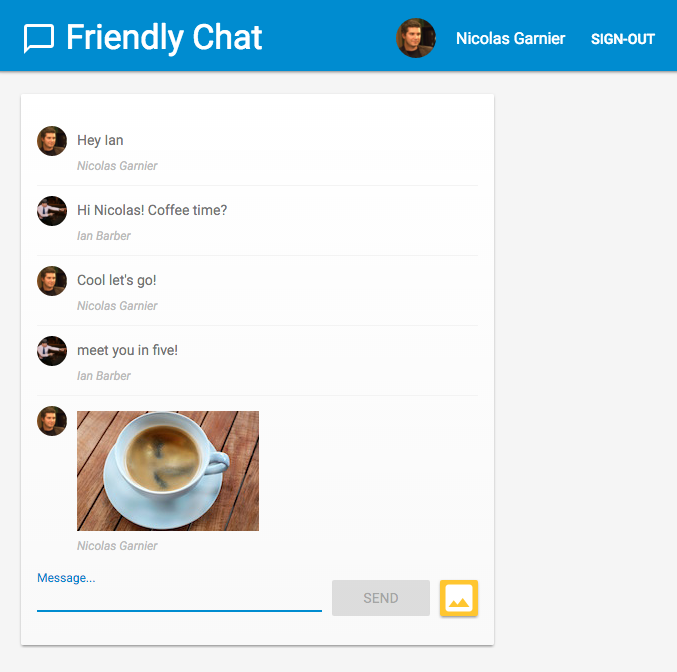 What you'll learn
In this lab, you will learn how to:
Sync data using the Cloud Firestore and Cloud Storage for Firebase.
Authenticate your users using Firebase Auth.
Deploy your web app on Firebase Hosting.
Send notifications with Firebase Cloud Messaging.
Únase a Qwiklabs para leer este lab completo… y mucho más.
Obtenga acceso temporal a Google Cloud Console.
Más de 200 labs para principiantes y niveles avanzados.
El contenido se presenta de a poco para que pueda aprender a su propio ritmo.
Únase para comenzar este lab