Firebase Web
1 heure 15 minutes
Gratuit
GSP065

Overview
In this lab you will learn how to use Firebase to easily create web applications by implementing and deploying a chat client using Firebase products and services.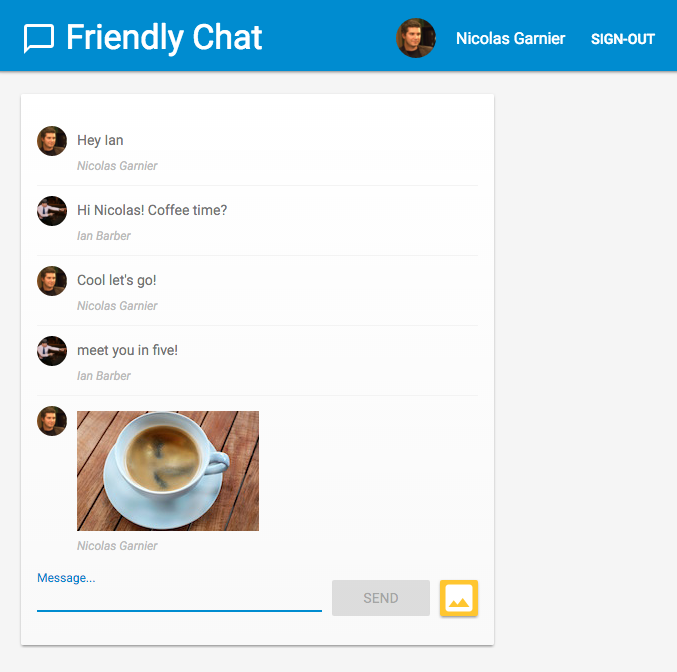 What you'll learn
In this lab, you will learn how to:
Sync data using the Cloud Firestore and Cloud Storage for Firebase.
Authenticate your users using Firebase Auth.
Deploy your web app on Firebase Hosting.
Send notifications with Firebase Cloud Messaging.
Inscrivez-vous sur Qwiklabs pour consulter le reste de cet atelier, et bien plus encore.
Obtenez un accès temporaire à Google Cloud Console.
Plus de 200 ateliers, du niveau débutant jusqu'au niveau expert.
Fractionné pour vous permettre d'apprendre à votre rythme.
Inscrivez-vous pour démarrer cet atelier