Anthos Service Mesh
1 Tag Advanced universal_currency_alt 35 Guthabenpunkte
This intermediate-level quest is unique among Qwiklabs quests. These labs have been curated to give operators hands-on practice with Anthos—a new, open application modernization platform on Google Cloud. Anthos enables you to build and manage modern hybrid applications. Tasks include: installing service mesh, collecting telemetry, and securing your microservices with service mesh policies. This quest is composed of labs targeted to teach you everything you need to know to introduce service mesh, and Anthos, into your next hybrid cloud project.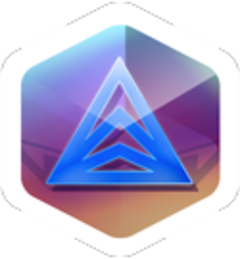 Wenn Sie alle Aktivitäten in diesem Kurs abschließen, erhalten Sie ein Abzeichen. Sammeln Sie in Qwiklabs Abzeichen durch das Abschließen von Aufgabenreihen, Spielen und Kursen. Sie können mit ihnen auf Ihre Kompetenzen aufmerksam machen.
Lab
Architecting Hybrid Infrastructure with Anthos: Beispielanwendung "Bookinfo" mithilfe des Add-ons "Istio on GKE" auf einem GKE-Cluster installieren und prüfen.
Lab
In diesem Lab installieren Sie das Anthos Service Mesh und verwenden es zusammen mit Bookinfo, einer Mikrodienstanwendung, in einem GKE-Cluster.
Lab
warning Dienste mit Prometheus, Grafana, Jaeger und Kiali beobachten
In diesem Lab lernen Sie die Service Mesh-Telemetriefunktionen in Istio kennen. Sie nutzen dabei Reporting, Tracing und Visualisierungen für die Mikrodienste der Anwendung "Buchinfo".
Lab
In diesem Lab sehen Sie sich Anwendungsfälle für die Trafficverwaltung mit aktiviertem Service Mesh an. Außerdem lernen Sie, wie Sie die Trafficweiterleitung für Mikrodienste der Anwendung "Buchinfo" detailliert konfigurieren.
Lab
In diesem Lab erfahren Sie mehr über die Service-Mesh-Authentifizierung sowie über die Autorisierung mit Istio. Für die Dienst-zu-Dienst-Authentifizierung verwenden Sie die Mikrodienst-Anwendung "Hipster Shop".
info
Quest Info
Install the Istio on GKE Add-On with Kubernetes Engine.
Install Anthos Service Mesh on Kubernetes Engine.
Observe Services using the Anthos tools in the Cloud Console.
Manage Traffic Routing with Anthos Service Mesh.
Manage Peer Authentication with Anthos Service Mesh.