Deploying Applications
4 hours Introductory universal_currency_alt 47 Credits
The Google Cloud Platform provides many different frameworks and options to fit your application's needs. In this introductory-level quest, you will get plenty of hands-on practice deploying sample applications on Google App Engine. You will also dive into other web application frameworks like Firebase, Wordpress, and Node.js and see firsthand how they can be integrated with Google Cloud.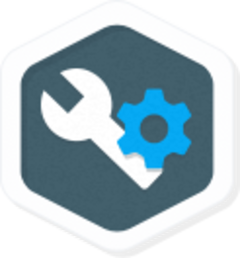 Complete this activity and earn a badge! Boost your cloud career by showing the world the skills you've developed.
info
Quest Info
As every lab in this Quest relies on programming languages, including Python, Javascript/Node.js, and Ruby, the student should be an experienced programmer in multiple languages.This Quest builds on a basic understanding of Google Cloud services, particularly those relating to application development. It is recommended that the student have earned a Badge by completing the hands-on labs in the
Baseline: Deploy and Develop
and/or the
Google Cloud Essentials
Quests before beginning.