Windows on Google Cloud
8時間 Expert universal_currency_alt クレジット: 43
Google Cloud is committed to supporting Windows workloads in its frameworks and services. In this advanced-level quest, you will get hands-on practice running many of the popular Windows services on Google Cloud. For example, you will learn how to instantiate Microsoft SQL databases, cloud tools for Powershell on Google Cloud Platform frameworks.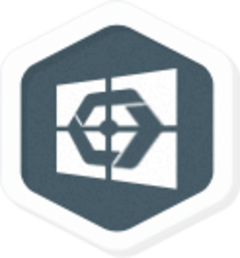 このコースのすべてのアクティビティを完了してバッジを獲得しましょう。クエスト、ゲーム、コースを完了して Qwiklabs のバッジを収集しましょう。バッジをすべて集めてスキルをアピールしましょう。
info
Quest Info
This Quest requires proficiency in using Microsoft Windows server workloads. Hands-on experience with Google Cloud Services, particularly those relating to Compute and Kubernetes Engines, is also expected. It is recommended that the student have at least earned a Badge by completing the hands-on labs in the
Cloud Architecture
Quest before beginning. Additional lab experience with the labs in the
Deploying Applications
Quest will also be useful.