Baseline: Deploy & Develop
7 horas Introductory universal_currency_alt 17 créditos
In this introductory-level quest, you will learn the fundamentals of developing and deploying applications on the Google Cloud Platform. You will get hands-on experience with the Google App Engine framework by launching applications written in languages like Python, Ruby, and Java (just to name a few). You will see first-hand how straightforward and powerful GCP application frameworks are, and how easily they integrate with GCP database, data-loss prevention, and security services.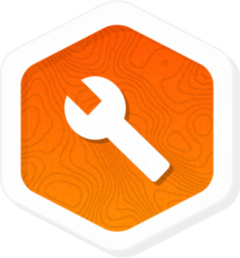 Complete todas las actividades de este curso para obtener una insignia. Complete Quests, juegos y cursos para acumular insignias en Quiklabs. Acumule todas y demuestre sus habilidades.
Lab
En este lab práctico, aprenderá a realizar tareas básicas en Cloud Storage con la herramienta de línea de comandos gsutil. Para obtener una vista previa breve, mire Cloud SDK - Essential Command-Line Tools for Google Cloud Platform.
Lab
En este lab, creará un repositorio de Git local con archivos para una aplicación de muestra de App Engine, agregará un repositorio de GCP como recurso remoto y enviará el contenido del repositorio local.
Lab
En este lab práctico, verá cómo almacenar y consultar datos en Google Cloud Datastore con Google Cloud Platform.
Lab
Cree una instancia de PostgreSQL en Google Cloud SQL. Ejecute operaciones de SQL con GCP Console y el cliente psql.
Lab
Google Cloud Dataprep es un servicio de datos inteligente que permite explorar datos visualmente, limpiarlos y prepararlos para su análisis.
Lab
La API de Data Loss Prevention ofrece acceso programático a un potente motor de detección para datos sensibles que afectan la privacidad. En este lab, aprenderá a utilizar esta API para inspeccionar una string de datos de información sensible.
Lab
Cloud Security Scanner identifica las vulnerabilidades de seguridad en sus aplicaciones web de Google App Engine.
Lab
En este lab, aprenderá los aspectos fundamentales del Asistente de Google mediante la compilación de una aplicación generadora de citas con Actions y Dialogflow.
Lab
En este lab, implementará una API de muestra con Google Cloud Endpoints.
info
Quest Info
This Quest builds on a basic understanding of the Google Cloud Platform, the Console and its Services. It is recommended that the student have earned a Badge by completing the hands-on labs in the
GCP Essentials Quest
before beginning.