Developing Data and Machine Learning Apps with C#
8 hours Advanced universal_currency_alt 45 Credits
C# has powered Windows .NET application development for nearly two decades and Google Cloud is committed to supporting developers getting their .NET workloads up and running on the GCP platform. In this quest, you will learn how to run C# apps in GCP, and specifically how to take your apps to the next level by interfacing them with the big data and machine learning APIs that are accessible now from C#. By enrolling in Developing Data and Machine Learning Apps with C# you will see firsthand how seamlessly GCP integrates with .NET workloads and what the possibilities are for leveraging big data and ML services in your own C# projects.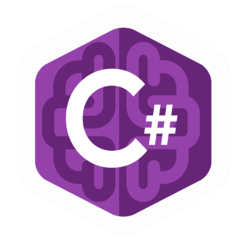 Complete this activity and earn a badge! Boost your cloud career by showing the world the skills you've developed.
Lab
Bu laboratuvarda, Uygulama Programlama Arayüzlerinin (API) mimarisi ve temel işlevleri hakkında bilgi edineceksiniz. Cloud Shell'de Cloud Storage API yöntemleri yapılandırıp çalıştırarak, öğrendiklerinizi uygulamalı olarak pekiştireceksiniz.
Lab
In this lab you will use Google Cloud Client Libraries for .NET to query BigQuery public datasets with C#.
Lab
In this lab you will learn how to perform sentiment, entity, and syntax analysis with the Natural Language API.
Lab
In this lab you'll learn how to send an audio file in English and other languages to the Cloud Speech-to-Text API for transcription.
Lab
In this lab you'll learn how to list available voices and also synthesize audio from text using the Text-to-Speech API.
Lab
warning Using the Video Intelligence API with C#
In this lab you'll learn how to use BigQuery with C#
Lab
In this lab you'll learn how to perform text detection, landmark detection, and face detection with the Vision API.
Lab
In this lab you will learn how to list available languages, translate text and also detect language of a given text.
Lab
In this hands-on lab you learn how to create a gaming leaderboard using a Cloud Spanner database table with a commit timestamp column.
info
Quest Info
As this Quest relies heavily on the C# programming language, the student should be an experienced programmer with C#. It is also recommended that the student have at least earned a Badge by completing the
Baseline: Data, ML, AI
and possibly those in the
Machine Learning APIs
Quests before beginning.