Google Cloud Computing Foundations: Infrastructure in Google Cloud - Locales
universal_currency_alt 10 Credits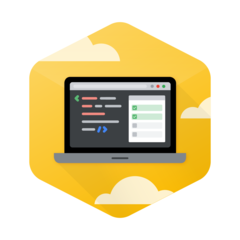 Complete this activity and earn a badge! Boost your cloud career by showing the world the skills you've developed.
info
Course Info
Implement a variety of structured and unstructured storage models.
Discuss the different application managed service options in the cloud.
Outline how security in the cloud is administered in Google Cloud.